INTRODUCTION TO TMJ
Temporomandibular joint disorder (TMJ) is a condition that affects the jaw joint and surrounding muscles, causing pain, discomfort, and limited jaw movement. It can significantly impact a person's quality of life, making everyday activities such as eating, speaking, and even smiling a challenge. While there are various treatment options available for TMJ, one approach gaining popularity is ultrasound therapy. In this blog post, we will explore how ultrasound therapy works, its potential benefits, and its effectiveness in managing TMJ.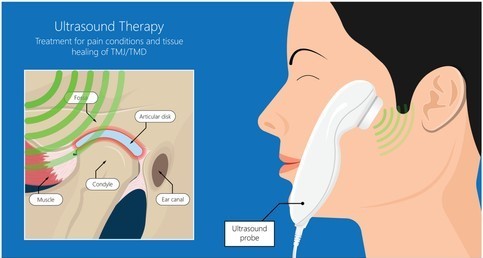 Table of Contents
ULTRASOUND THERAPY
Ultrasound therapy involves the use of high-frequency sound waves to treat various musculoskeletal conditions, including TMJ. The ultrasound machine emits sound waves that penetrate the skin and tissues, producing a deep heating effect. This heat promotes blood flow, relaxes muscles, reduces pain, and enhances the healing process.
HOW TO IDENTIFY THAT YOU HAVE TEMPORO-MANDIBULAR JOINT DISORDER?
While a healthcare professional is the best person to diagnose and recommend specific treatments, including ultrasound therapy, here are some common indications that may suggest the potential need for this therapy: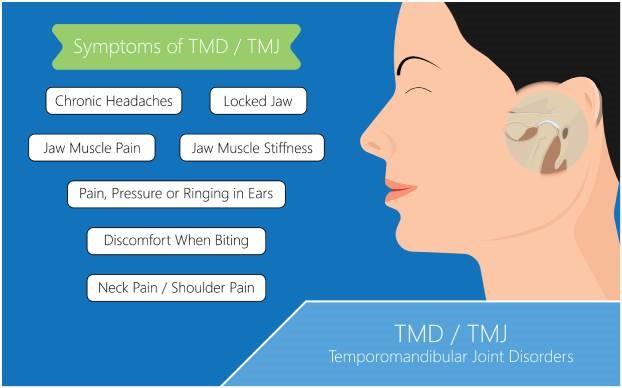 Persistent Jaw Pain:
If you experience persistent or recurring pain in your jaw joint that interferes with daily activities like eating, speaking, or even opening your mouth wide, it could be a sign of TMJ disorder. Ultrasound therapy may be considered as a treatment option to alleviate this pain.
Limited Jaw Movement:
Difficulty or limited range of motion in the jaw joint can be an indicator of TMJ issues. If you notice stiffness, clicking or popping sounds, or a sensation of your jaw getting stuck while opening or closing your mouth, it might be worth discussing ultrasound therapy with a healthcare professional.
Muscle Tension or Spasms:
TMJ disorders often involve muscle tension or spasms in the jaw area. If you frequently experience tightness, muscle knots, or spasms in the jaw muscles, ultrasound therapy may help relax and alleviate these symptoms.
Headaches or Facial Pain:
TMJ problems can cause headaches, particularly in the temple area or around the jaw joint. Facial pain or tenderness, especially in the jaw, cheeks, or ears, may also be present. Ultrasound therapy could potentially provide relief for these symptoms.
Inflammation and Swelling:
In some cases, TMJ disorders may result in localized inflammation or swelling around the jaw joint. Ultrasound therapy's anti-inflammatory effects may aid in reducing swelling and promoting healing.
ULTRASOUND THERAPY FOR TMJ
So, how does ultrasound therapy specifically target TMJ? The ultrasound device is equipped with a transducer, which is gently applied to the skin over the affected area. A gel is often used to improve the conduction of sound waves. The transducer emits ultrasonic waves that penetrate the skin and reach the underlying tissues, including the temporomandibular joint and surrounding muscles.
Once the sound waves reach the tissues, they generate a thermal effect by causing molecular vibration. This vibration leads to friction and heat production, which helps in increasing blood circulation and improving tissue flexibility. The deep heating effect also has a relaxing effect on the muscles, reducing spasms and tension that contribute to TMJ pain and discomfort.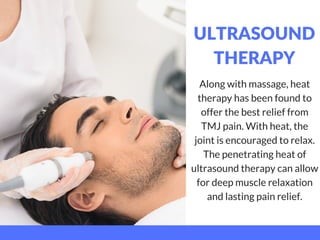 Ultrasound therapy for TMJ is typically administered by a trained healthcare professional, such as a physical therapist or chiropractor. During the treatment session, the therapist will move the transducer in a circular or sweeping motion over the affected area, ensuring that the ultrasound waves cover the entire joint and surrounding muscles. The duration of each session can vary but typically lasts between 5 to 15 minutes.
ADVANTAGES OF ULTRASOUND THERAPY
One of the key advantages of ultrasound therapy is its non-invasiveness. It is a painless procedure that does not require any injections or incisions, making it a popular choice for individuals seeking conservative treatment options for TMJ. Furthermore, it is considered safe and generally well-tolerated, with minimal side effects reported. However, it is important to note that ultrasound therapy may not be suitable for everyone, and it is crucial to consult with a healthcare professional to determine the appropriateness of this treatment for individual cases.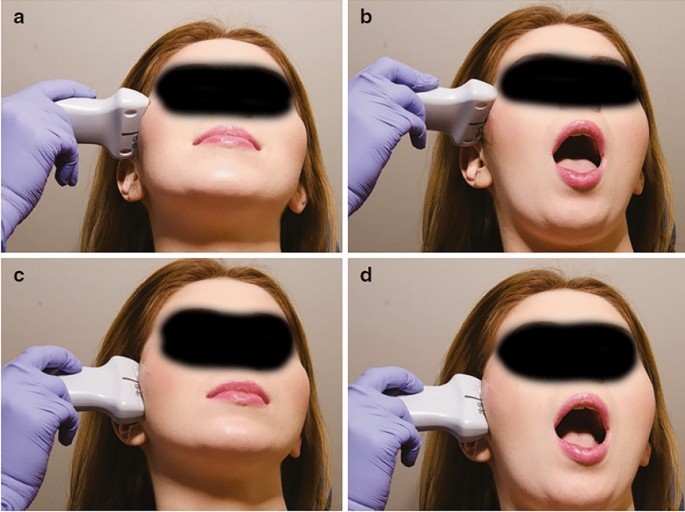 WHAT ARE THE POTENTIAL BENEFITS OF ULTRASOUND THERAPY FOR TMJ PAIN RELIEF?
Now let's discuss the potential benefits of ultrasound therapy for TMJ. Firstly, the deep heating effect of ultrasound can help alleviate pain and reduce inflammation in the temporomandibular joint and surrounding muscles. By promoting blood flow, it aids in delivering oxygen and nutrients to the affected area, facilitating the healing process. Additionally, the muscle relaxation induced by ultrasound therapy can improve jaw mobility and reduce muscle spasms, thus enhancing the overall function of the jaw joint.
Studies evaluating the effectiveness of ultrasound therapy for TMJ have shown promising results. For example, a systematic review published in the Journal of Oral Rehabilitation found that ultrasound therapy was effective in reducing pain and improving jaw function in individuals with TMJ disorders. Another study conducted by researchers at the University of Medical Sciences in Iran demonstrated that ultrasound therapy combined with exercises resulted in significant improvements in pain reduction and functional outcomes in patients with TMJ disc displacement.
However, it is important to acknowledge that while ultrasound therapy can provide symptomatic relief and improve function, it may not address the underlying causes of TMJ. Therefore, it is often used as part of a comprehensive treatment plan that may include other modalities such as exercises, jaw stretching, lifestyle modifications, and, in some cases, dental or orthodontic interventions.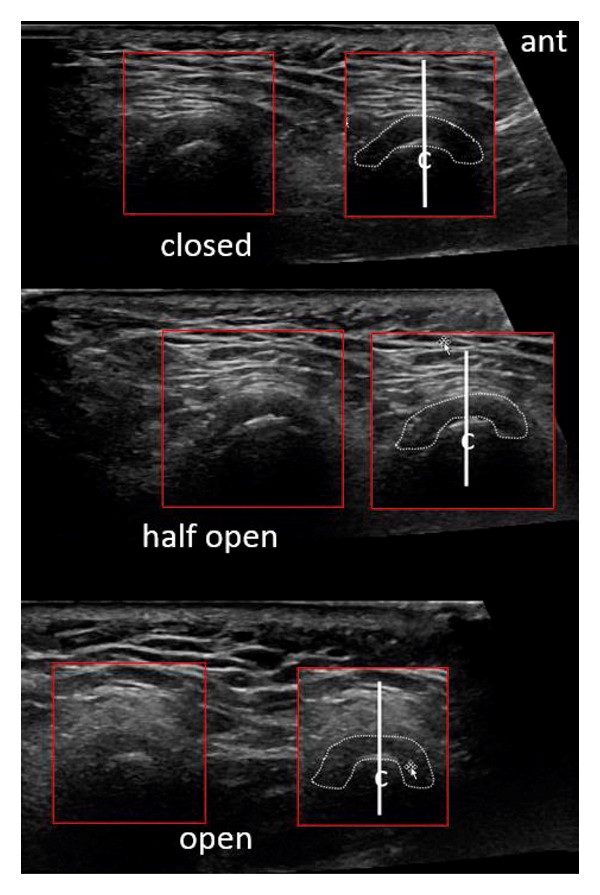 This picture shows an Ultrasound screening for Temporo-Mandibular Joint Dysfunction
Do you wish to get advanced Ultrasound Therapy for TMJ disorder? We bring you a reliable source for all your concerns!
At Top Nova Orthodontics, you can trust the expertise of Dr. Abbasi and her team of highly trained orthodontic specialists. They specialize in providing personalized treatment options for various orthodontic disorders, such as TMJ disorder and sleep apnea. By designing customized treatment plans specifically for you, they aim to address your specific requirements and help you achieve a beautiful, long-lasting smile. Visit our site to explore all the available treatment options and make well-informed decisions regarding your oral health.
Dr. Azita Abbasi stays updated with the latest advancements in orthodontics through continuous education and training. If you're searching for an orthodontic practice that can cater to your individual needs, Top Nova Orthodontics is the ideal choice. Schedule a consultation with Dr. Azita Abbasi to personally witness Dr. Abbasi's expertise and benefit from the comprehensive care they provide at their office.
CONCLUSION
In conclusion, ultrasound therapy is a non-invasive treatment option for individuals with TMJ disorders. By utilizing high-frequency sound waves to produce a deep heating effect, it can effectively reduce pain, inflammation, and muscle tension in the temporomandibular joint and surrounding muscles. While research supports its effectiveness in improving symptoms and jaw function, it is essential to consult with a healthcare professional to determine its suitability and incorporate it as part of a comprehensive treatment approach. If you are experiencing TMJ-related issues, ultrasound therapy may be a viable option worth exploring in conjunction with other appropriate interventions to find relief and restore your quality of life.