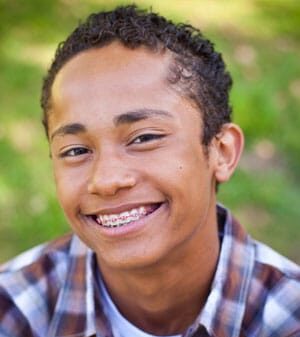 Frequently Asked Questions
Do you charge for an initial visit?
No. As a courtesy to you and your family dentist, we will always discuss the feasibility of braces or tooth straightening without charging a fee for the initial consultation.
At what age do you start seeing patients?
As a rule of thumb, we like to evaluate young patients after the 6-year molars erupt and the front permanent teeth just start to appear. This is usually between the ages of 6 and 8. The American Association of Orthodontics recommends that all children be seen for the first time by age 7.
Why do you evaluate patients so young?
The purpose of early evaluation is to inform and observe, more than to start treatment. At this early age, the eventual needs may be identified and discussed. A small percentage of this young group may need some form of intervention. Habits are evaluated, medical issues are discussed and an observation schedule is arranged until the patient is ready to begin treatment.
How long will the first visit take?
The first visit can last anywhere between 30 minutes and 1 hour depending on how ready the patient is for treatment. We may just do a visual exam and explain the situation or we may suggest one or more X-rays and complete diagnostics including impressions of the teeth with photographs to document the current position.
Do you take patients transferring from out of town?
Yes we do. We handle a patient transferring into our office from another city just like a new patient. We gather complete diagnostic records to show the current status and propose treatment to complete the work that has been started.