You did it! The decision has been made to use Invisalign to straighten your teeth and you've received your first set of clear aligners. Soon, you will have the beautiful smile you have always wanted!
By taking this step, you have joined over 15 million others who have used the Invisalign System since it was developed in 1997. Align Technology, the makers of Invisalign, is the largest user of high-tech 3-D imaging and printing technology, with new developments happening all the time. The images taken of your teeth are used to determine the force and direction that must be placed on each tooth during your treatment with the aligners.
As with any treatment, though, this process will only be successful if the aligners are worn and cared for properly. Your orthodontist will carefully calculate the results of the imaging so that your aligners will accomplish your goals as quickly and efficiently as possible. Then, it's up to you to follow the directions given to you and to check in with your orthodontist for a few in-person visits along the way. Both time and money are being invested to reach your goal, so it is critical to follow the Invisalign tips presented here.
Read on for the top 10 tips to maximize your success with your Invisalign clear aligners!
10 Tips for Invisalign Treatment:
Follow these tips for Invisalign to ensure you get the most from your clear aligner experience:
#1 – Wear The Aligners as Directed By Your Orthodontist
Your orthodontist will give you a schedule for wearing and changing your aligners. Make sure you follow it! Your teeth will not move as expected if you forget to wear the aligners or only wear them at night. The general guideline is to put the aligner in and leave it there unless you are eating, brushing your teeth, or cleaning the aligners.
#2 – Change Aligners According to the Schedule
Your aligners will arrive all at once at the beginning of your treatment. Follow the schedule your orthodontist discusses with you and change aligners as directed. Each aligner is worn for approximately two weeks and then you move on to the next aligner in the shipment.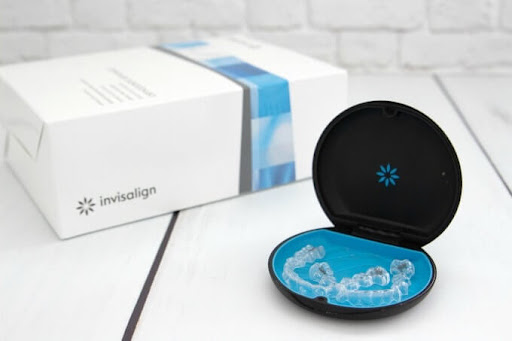 Remember those 3-D images your orthodontist made of your teeth? From those, it was calculated how much and in which direction each tooth should move. If you leave an aligner in for too long or switch too soon, the plan is disrupted. Time does pass quickly, so set a reminder on your calendar or phone to alert you when it's time to change.
#3 – Be Prepared for Speech Issues at First
The clear aligners may feel strange in your mouth at first, which is understandable. Your tongue and teeth have to adjust to an object in your mouth and it usually takes a few days. You might notice a lisp (on the pronunciation of /s/ and /z/ as /th/ ) at first, but you will probably hear it more than anyone else. Don't be concerned about this. Your mouth will adjust quickly.
#4 – Some Soreness Is Normal, Too
Each time you insert an aligner, your mouth and teeth will probably be sore for a short time. Be ready for this by having some ice cubes handy to suck on and stay away from chewy or crunchy foods.
Also, change aligners early in the day. This gives your mouth time to adjust and calm down before you go to bed. You can also take some over-the-counter pain medication if necessary. But don't take the aligners out to relieve the pain. You will only have to start all over again with that set of aligners. Any discomfort should only be minor, so make sure to call your orthodontist if there is any severe pain.
#5 – Keep Up With Your Oral Health Routine
Make sure to follow your regular dental health routine every day. Take the aligners out twice a day to brush and floss your teeth and rinse with a fluoride mouthwash. This routine is just as important now as it was before you started wearing aligners.
#6 – The Aligners Need Cleaning, Too
There are products made to clean aligners or you can simply use warm water and antibacterial soap, vinegar and water, or baking soda and water. Soak the aligners for about 20 minutes, rinse them, and let them air dry for about 10 minutes. Then, put them back in your mouth!
Avoid using a toothbrush and toothpaste. They are generally too abrasive and can scratch the aligners. Don't use colored mouthwashes, either. This would add color to the aligners, which means they will no longer be invisible on your teeth!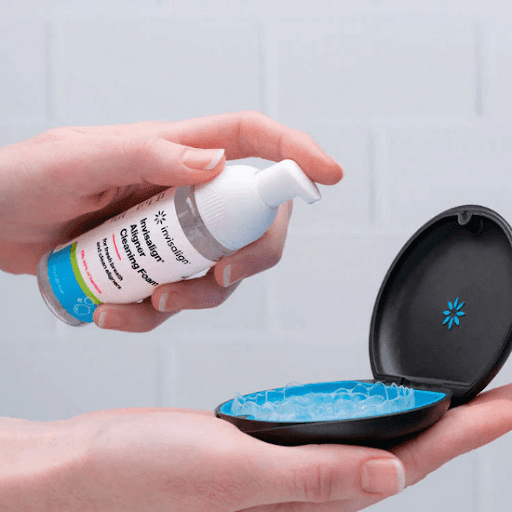 #7 – Use the Case Whenever the Aligners Aren't in Your Mouth
Build the habit immediately of storing your aligners in the case provided. Unless you are cleaning your aligners, put them in the case when you aren't wearing them.
Hundreds of aligners have probably been thrown out in restaurants because they were taken out and wrapped in a napkin while the owner was eating. Pets are also attracted to aligners, so the case also protects the aligners from being chewed.
It's worth it to get two cases, so one can stay at home and one can be with you at all times. If an aligner is damaged or lost, your treatment is prolonged as you wait for a replacement to arrive. Plus, it's an added cost to your treatment. But, notify your orthodontist right away if one is lost or damaged, so they can tell you exactly what to do in the meantime.
#8 – Continue With Your Routine Dental Cleanings and Exams
Nothing changes as far as your routine dental exams and cleanings. Since your aligners are removable, these exams and cleanings are just as easy as ever. If you neglect this practice, you are just inviting dental problems, including gum disease.
#9 – Keep the Previous Set of Aligners as You Finish With Them
As you move to each new set of aligners, keep the last ones you have been using. If you lose your current aligners or they get damaged, you can use the previous ones while waiting for your replacements. They are the closest to what you need and it's better than not having anything. They will keep your teeth from moving back to their previous positions until your new ones arrive.
Make sure to tell your orthodontist if this has happened. They will recalculate the 2-week timetable for your current aligners so your progress won't be disrupted any more than necessary.
#10 – Yes, You Will Wear a Retainer After Using the Aligners
Part of your celebration upon finishing your active treatment plan with clear aligners will be getting your retainer. It will be a big day so plan something special for yourself. You have earned it!
The retainer's purpose is to protect all your hard work. Your teeth now need time to stabilize in their final positions, so be sure to use it as directed by your orthodontist. You will wear it less and less as time goes by, but you will still need it once in a while as long as you want to protect the time and money you invested in your beautiful new smile!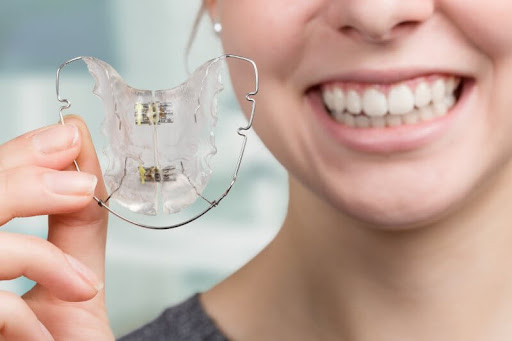 Make the Effort to Help Maximize the Effectiveness of Invisalign for Your Teeth
You have made a sound decision to invest in Invisalign clear aligners for your smile. These 10 tips for Invisalign treatment will ensure success with your treatment plan as you work toward your goal.
Our team here at Top NoVa Orthodontics is dedicated to helping patients from Sterling, Potomac Falls, and the surrounding areas obtain the beautiful smile they deserve! Dr. Azita Abbasi is a certified Invisalign treatment provider who has effectively treated many people through this process.
If you have any questions about Invisalign or any other orthodontic treatments, contact us today. We are here to help!