Dr. Azita Abbasi, DDS, CAGS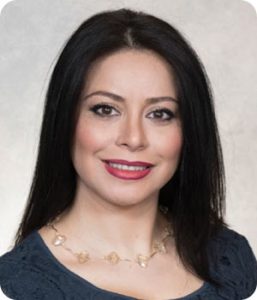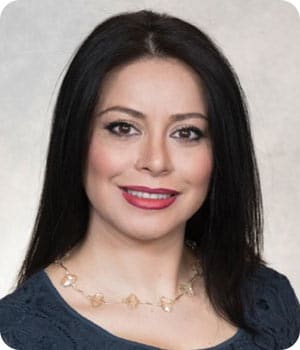 Dr. Abbasi is a Board Certified Specialist in Orthodontics and Dentofacial Orthopedics. Her passion is creating healthy, beautiful smiles for all her patients. Dr. Abbasi has proudly served thousands of patients all over Northern Virginia, Loudoun County, Potomac Falls, Sterling, Ashburn, Cascades, Lows Island, Reston, Herndon, Countryside, Leesburg, Washington DC and Maryland.
Background and Education
Dr. Abbasi received her dental training at the prestigious Gothenburg University in Sweden with high emphasis on preventive and minimally invasive treatments. She then attended a fellowship program in Prosthodontics and Implantology at UTHSCSA, San Antonio, TX. During this program she had the opportunity to participate in the treatment of complex cases within a team of specialists. She then found her passion in Orthodontics and creating beautiful healthy smiles with the least invasive treatment options.
Dr. Abbasi completed her Orthodontics and Dentofacial Orthopedics specialty training at Jacksonville University in Florida. She has also attended an additional fellowship program in Orthodontics at UTHSCSA San Antonio, TX.
Professional Affiliations
Dr. Abbasi is a Diplomate of the American Board of Orthodontics, an achievement held only by limited number of orthodontists. She participates regularly in continuing education programs and stays current with the most advanced treatment techniques.
She is a member of American Board of Orthodontics, American Association of orthodontics and American Dental Association.
Outside the Office
Dr. Abbasi is very well-traveled and enjoys communicating and working with people. Orthodontics is her passion but she is also a very talented artist. When she is not working she enjoys hiking, painting, drawing, sculpting, pottery and jewelry making.